Diversity and inclusion lead for interpretation at AHI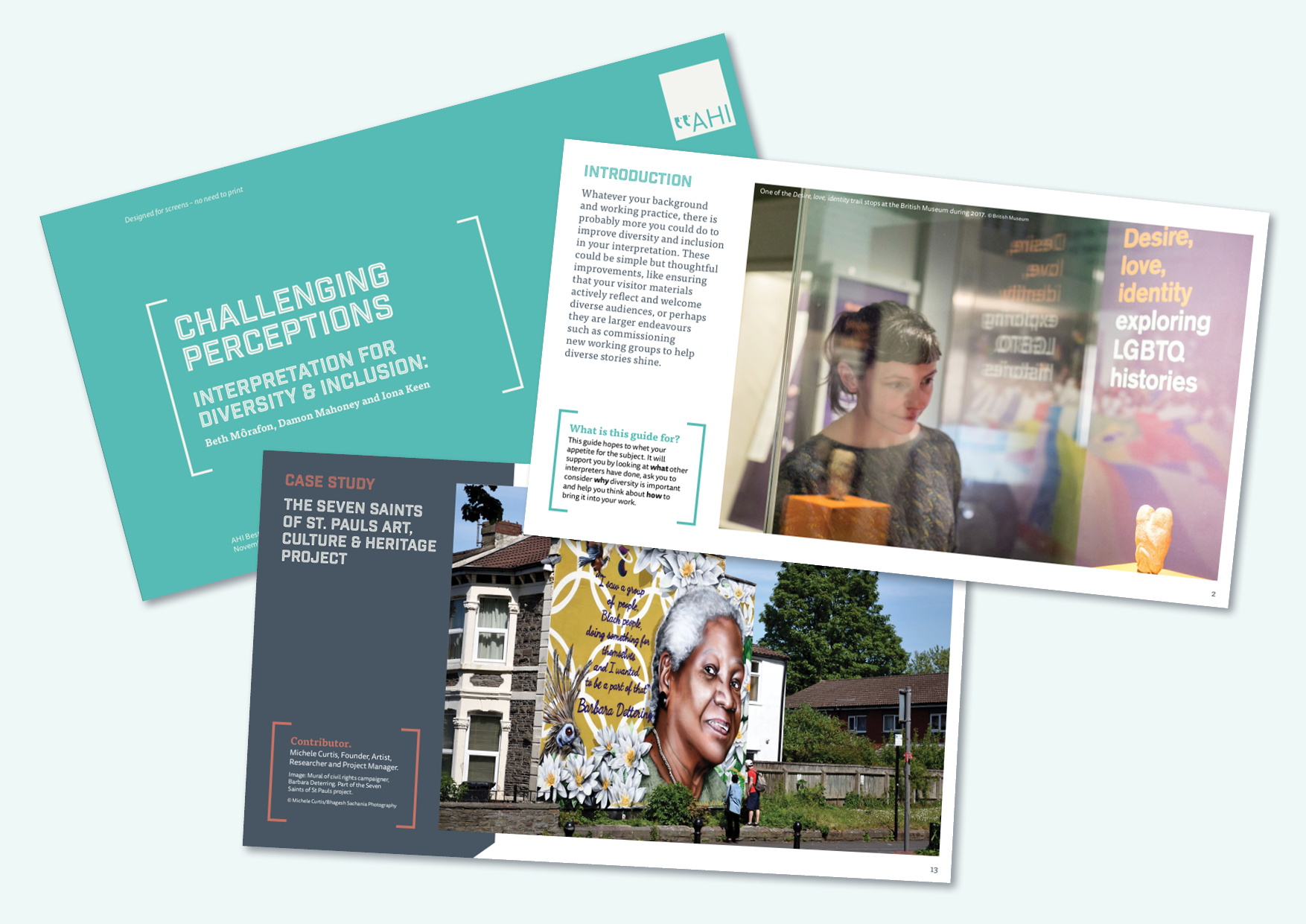 Association for Heritage Interpretation diversity and inclusion lead
Championing equity in the museum and heritage sector, VisitMôr was diversity and inclusion lead for the Association for Heritage Interpretation (AHI). In 2020, the AHI sought to demonstrate support for the Black Lives Matter movement and counter barriers to the industry faced by people with protected characteristics.
Our feature for the AHI Interpretation Journal highlighted the work we co-developed with the AHI during 2020 which included:
Creating a member's best practice guide: Interpretation for Diversity and Inclusion with exemplar case studies from the National Trust, British Museum, Bristol Museum and Iconic Black Britons. AHI members can download the guide here
Securing up to 30 sponsored AHI memberships for practitioners with protected characteristics facing barriers to the sector
Supporting the appointment of new AHI Trustees to reflect greater diversity
Encouraging the reshaping of the AHI 2021 Engaging People Awards
Co-sponsoring the Young Interpreter award, which is free to enter
We hope these resources will help to make the sector more accessible to a wider range of voices and perspectives; so interpretation becomes more enriching for everyone. We appreciate these are small steps in a long journey.
Find out more about the Association for Heritage Interpretation in this feature which highlights the appointment of four AHI Trustees, including VisitMôr Director Beth Môrafon.