Interpretation design connects people with environments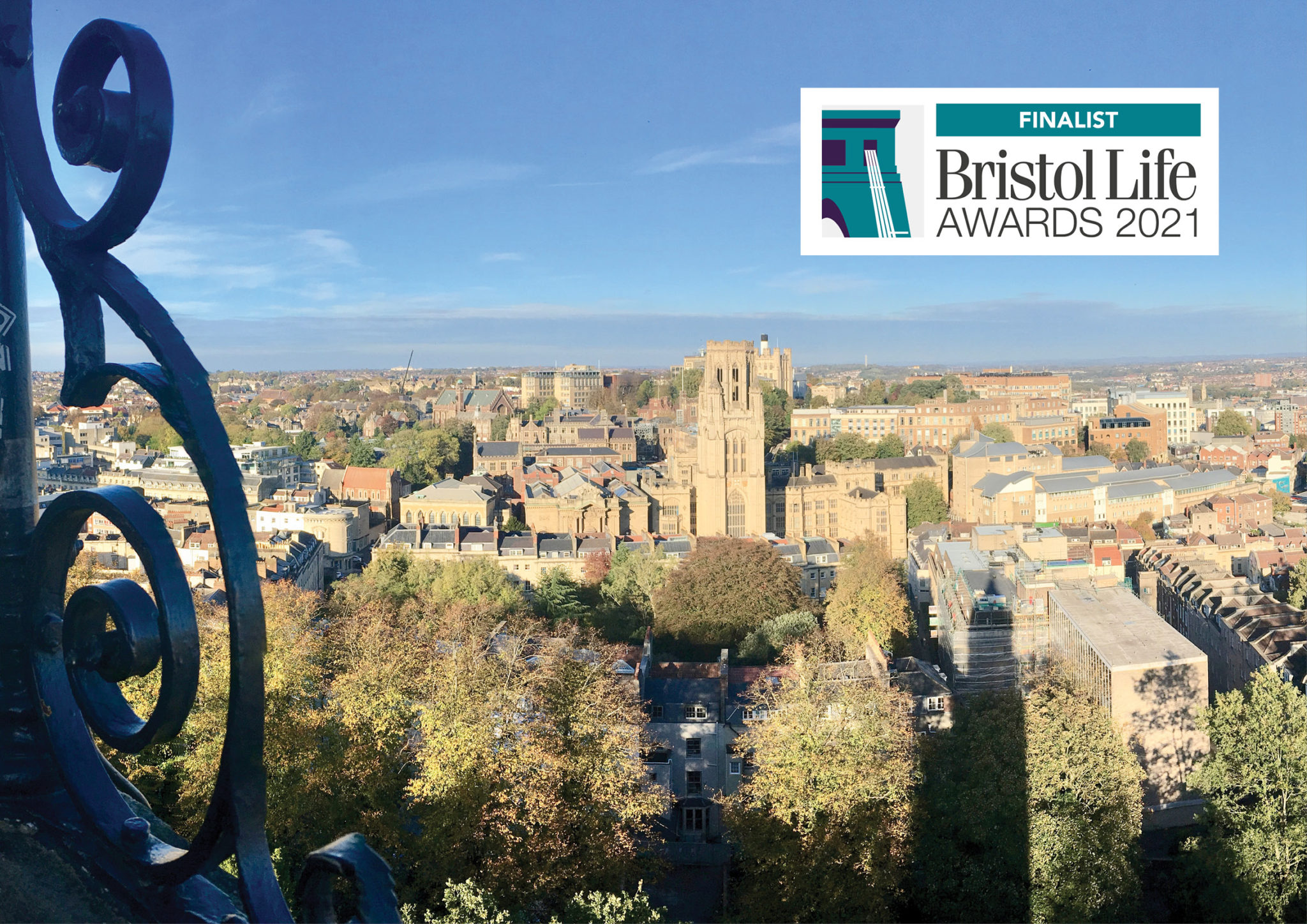 Interpretation design connects people in Bristol & the South West
Interpretation design connects people with environments. It is an important way of engaging communities locally. It can help people connect with the natural world or urban landscape and encourage learning on a range of subjects, from wildlife and sustainability to history and heritage.
In early summer, VisitMôr was voted Leisure and Tourism Finalist in the Bristol Life Awards. So it seems especially important to celebrate the creative contributions of VisitMôr Director Beth Môrafon in Bristol and beyond. She developed the following interpretation design projects which include works in local parks, streetscapes, floodplains, and even a sustainable car park.
Public realm concept design for St George Park
St George Park is a large suburban park in the east of Bristol. It was built in the Victorian era and the Friends of St George Park decided improvements were needed alongside remedial works. In 2018 locals discussed how they wanted to develop the space. People were keen to see more wildlife on and around the lake and wanted to encourage a more educational aspect to park visits. This could help children learn more about their environment.
Some of the solutions that came out of the concept designs included a wetland habitat with a pond-dipping platform; and a walkway across the lake so visitors could see wildlife on the nearby island. There were also proposals for interpretation and public art. Read more.
Children's nature interpretation design for St Andrews Park
St Andrew's Park in north Bristol is another green space in the city, where visitors can learn about the environment and enjoy nature.  This interpretive sign encourages children to explore the park's wildlife. From frogspawn in the wild pond area to interesting insects, there are all sorts of creatures to discover right in the heart of Bristol. The children's interpretive panel is packed with fun activities so they can engage with the natural world.
Public art and interpretation design in the public realm in St Paul's
Public art and interpretation design can make a big impact on people's experience on their routes and paths through the city. The street art in St Paul's in central Bristol interprets people's heritage and is an important part of this vibrant area. It helps connect people to their environment and promotes a sense of belonging.
Beth and Nayan Kulkarni (NK Projects) collaborated with local artists and organisations to put together a Public Arts Framework for St Paul's titled "You Can't Stand Still". This was in coordination with an area-wide traffic and streetscape study by traffic engineers Colin Buchanan & Partners. It's hoped this public arts strategy, created for Bristol City Council in 2005, will continue to inform an integrated approach to the commission and installation of diverse public art and interpretation in the area.
Interpretation design for A Forgotten Landscape
A Forgotten Landscape was a large-scale National Heritage Lottery Fund scheme spanning the Lower Severn Vale Levels between the Severn Crossing and the Bristol ward of Avonmouth. The interpretation design connects people with the environment; it included 55 interpretation posts and toposcopes spread across this diverse landscape. These features improve community engagement with the area's unique natural and cultural heritage, which includes the nature-rich floodplains of the Severn Estuary.
"Interpretation panels are a great way to bring stories to life," says Beth. "The highly illustrated, bright enamel interpretation trail for A Forgotten Landscape allows visitors to enjoy the interpretation narrative at leisure, set within this vast landscape."
Environmental interpretation design at Slimbridge Wetland Centre
At WWT Slimbridge in Gloucestershire, interpretation design is used to share important environmental knowledge about Sustainable Drainage Systems (SuDS). An interpretation panel in the car park shows how its permeable surface can help prevent flooding downstream.
Beside the entrance to the visitor centre, a more theatrical interpretation design is used to communicate the value of cleaning, harvesting and slowing rainwater using SuDS. The interpretation explains how visitors can install similar features in their homes and workplaces to benefit people and wildlife.
Exploring the benefits of interpretation design
It's now more important than ever to encourage people to take action for the environment. Interpretation design is a way of doing this in an inspiring way. It can teach children about the value of wildlife, help locals connect with their surroundings (whether urban or rural) and educate people on how to improve neighbourhoods. It's something we're passionate about at VisitMôr and we're looking forward to creating many more interpretation projects in the public realm.
We're also supporting clients to develop their own interpretation by creating a new online platform, SignEd. The service will help interpreters create their own bespoke signs and games for fabrication delivery and installation.
Featured interpretive designs were created by Beth Môrafon whilst working with the Wildfowl & Wetland Trust, WWT Consulting, and Môrafon Studios, and the public art strategy was co-written by Môrafon whilst at Co-Creative.
Get in touch for a free consultation on your interpretation project.