Visitor experience consultancy celebrates first anniversary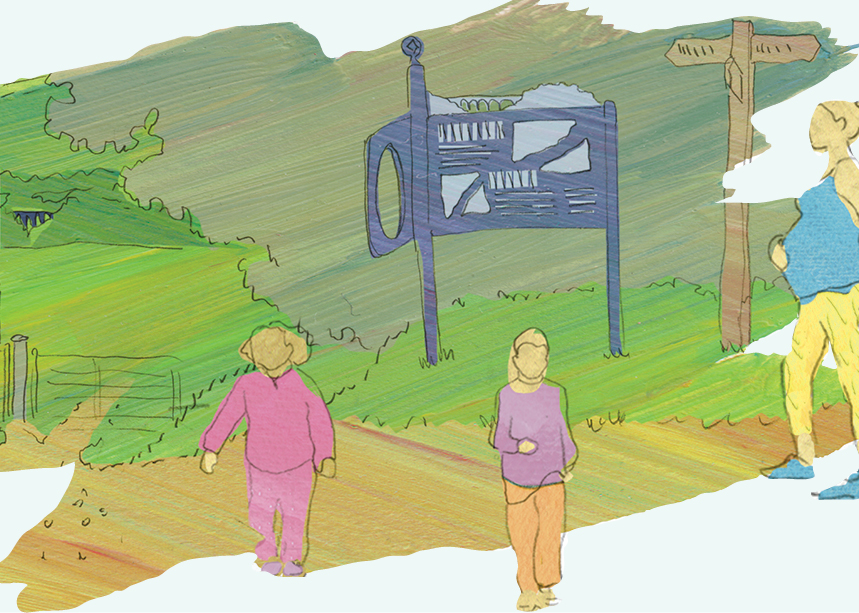 Visitor experience consultancy VisitMôr reflects on debut year
It's not every day you launch your own visitor experience consultancy, especially when the world is in the clutches of a global pandemic. Looking back on our first year, we appreciate how brave it was to establish our new company, albeit with 20 years' practice in the sector. In spite of all the challenges we have grown and thrived, designing and building lovely visitor experiences. We've also taken part in international and UK based charity work where we felt it was needed most. And even more importantly continued our mission to create magical places – helping people reconnect with natural and cultural heritage.
Above all, we are hugely grateful to the many wonderful clients who've chosen our skilled team to bring their ideas to life.
Our spirit of hope, coupled with a deep desire to make the world a better place, has shone through in all our work. So as VisitMôr goes from strength to strength, we'd like to share some of our proudest 2020 achievements: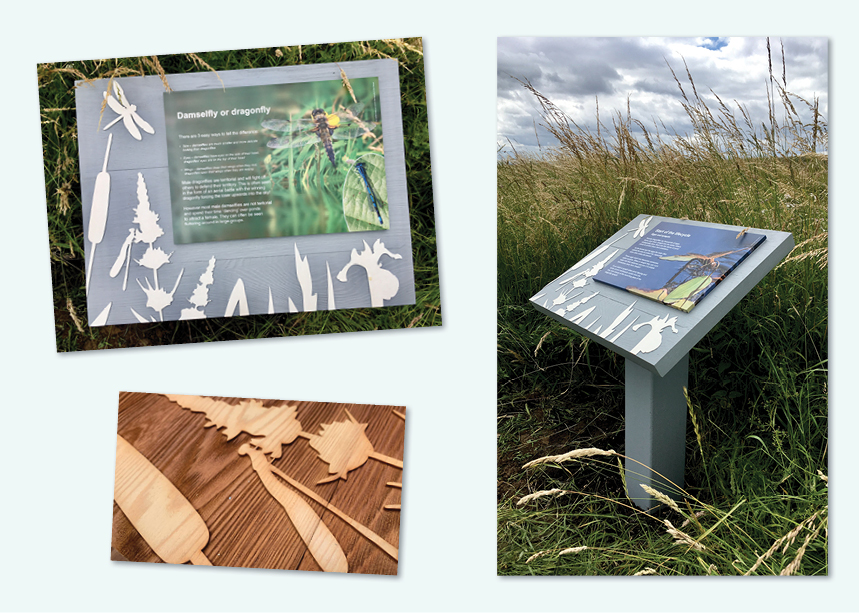 RSPB dragonfly trail emerged after first lockdown
In July 2020 we surfaced from the first lockdown with a colourful dragonfly trail for the RSPB. We travelled north to install our designs at the award-winning RSPB Saltholme in Stockton-on-Tees. The client wanted a permanent but flexible seasonal signage trail for the site. So we designed twelve interchangeable panels combining beautiful photographs of dragonfly and damselfly species with a host of fun facts.
These will entertain a wide visitor audience throughout the year. And with all kinds of other creatures to see at RSPB Saltholme, from peregrine falcons to seals, this visitor experience is a must for nature lovers in 2021.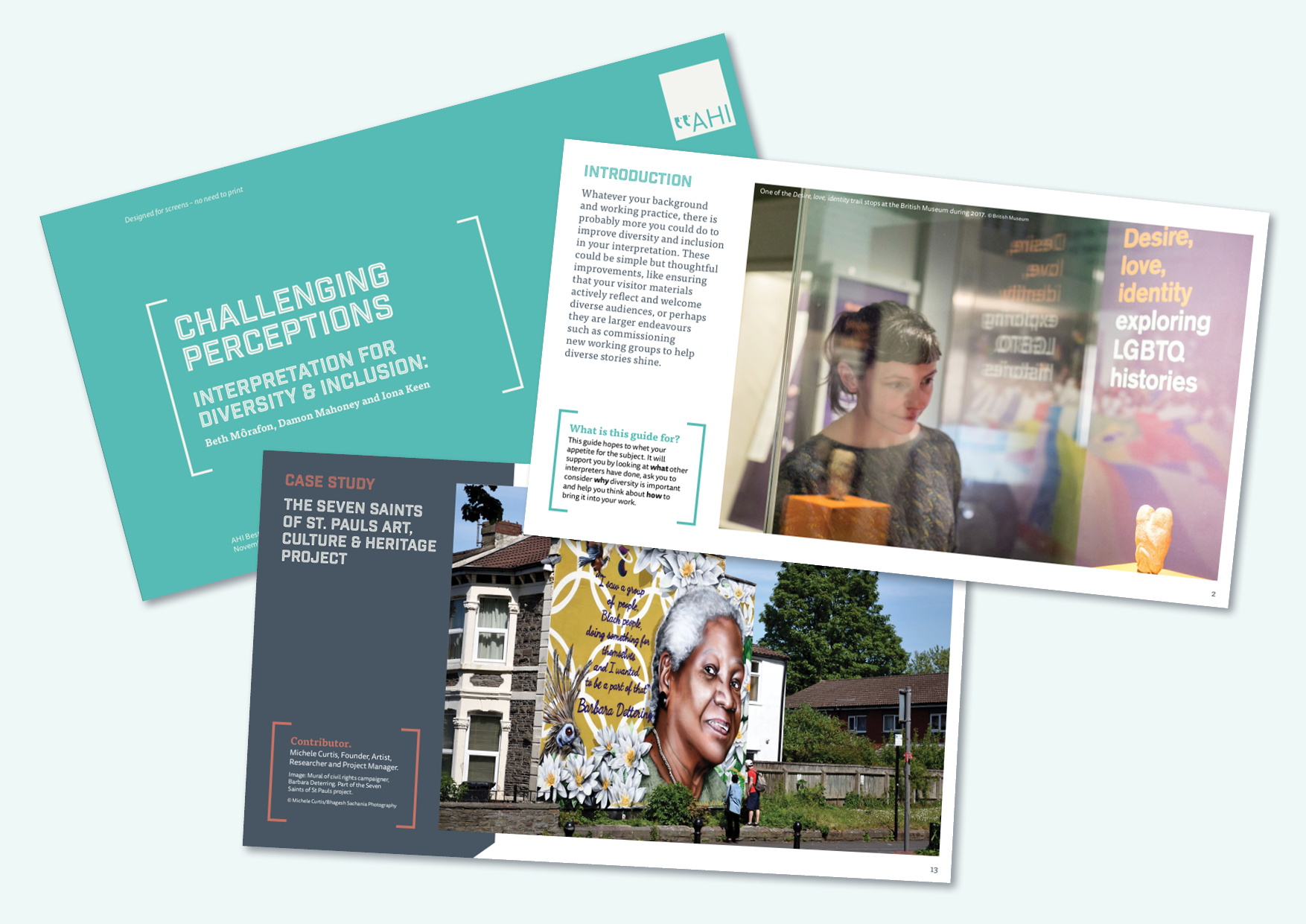 Association for Heritage Interpretation (AHI) diversity lead
Championing diversity in the museum and heritage sector, VisitMôr led the diversity team for the Association for Heritage Interpretation. In 2020 the AHI sought to support the Black Lives Matter movement and counter the barriers to the sector faced by people with protected characteristics.
Our feature for the AHI Interpretation Journal highlighted the work we co-developed. This included a member's best practice guideline Interpretation for Diversity and Inclusion with case studies from the National Trust, British Museum, Bristol Museum and Iconic Black Britons. Most significantly, we secured up to 30 sponsored AHI memberships for practitioners facing barriers in the sector. And we supported the appointment of new AHI Trustees to reflect greater diversity.
Finally, we also encouraged the reshaping of the AHI 2021 Engaging People Awards to appeal to more diverse applicants and co-sponsored the Young Interpreter award which is free to enter.
Read more here.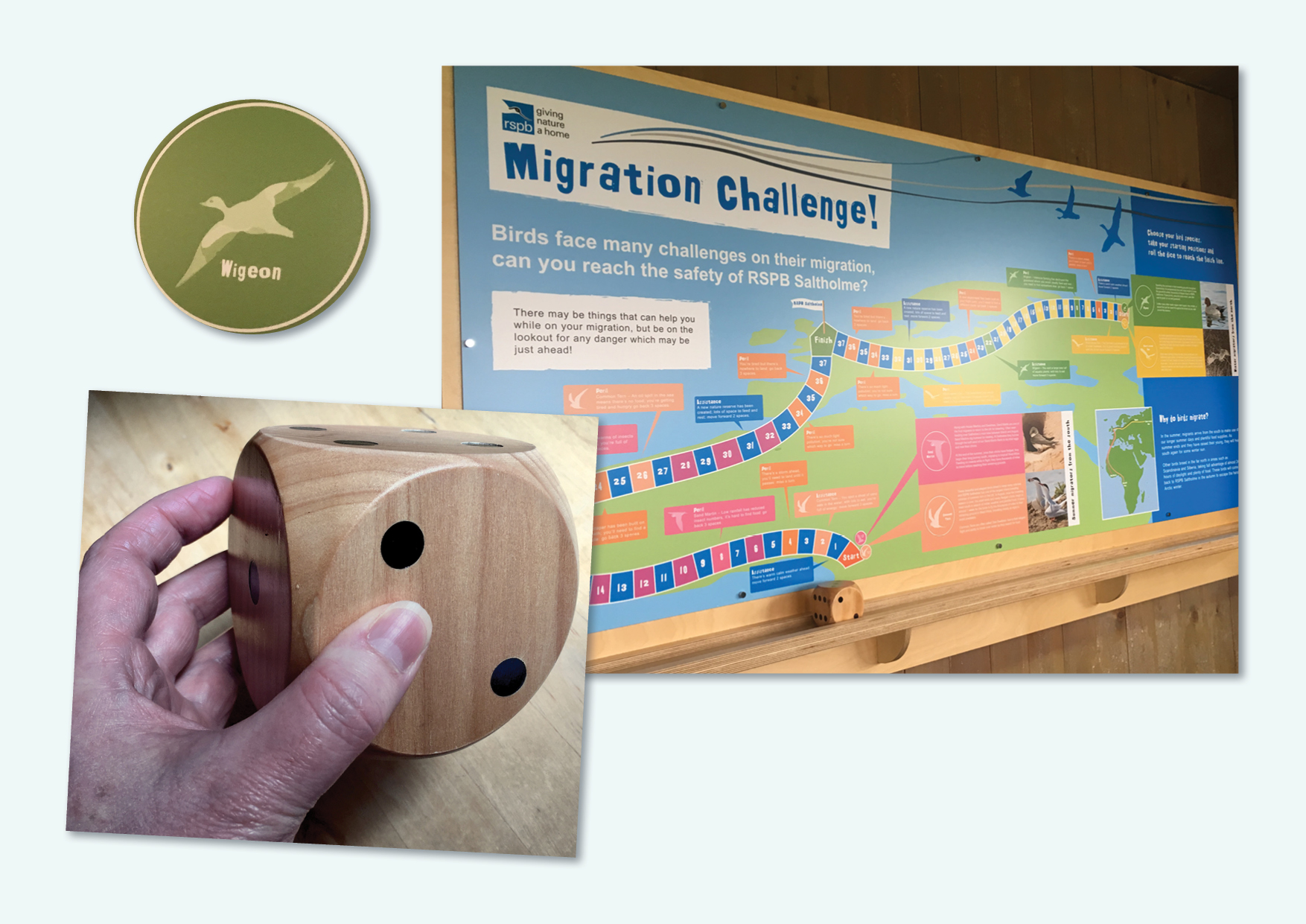 Bird migration game for RSPB
This project gave us the opportunity to combine some of our favourite things: wildlife stories, playful learning and good design. We worked with the team at RSPB Saltholme to devise a large wall mounted board game. This was accessible for a range of visitors, so kids over four, wheelchair users and adults could all play along together. And the game, which focuses on the perils of bird migration, is really simple to play, highly visual and makes a fun visitor experience for all ages!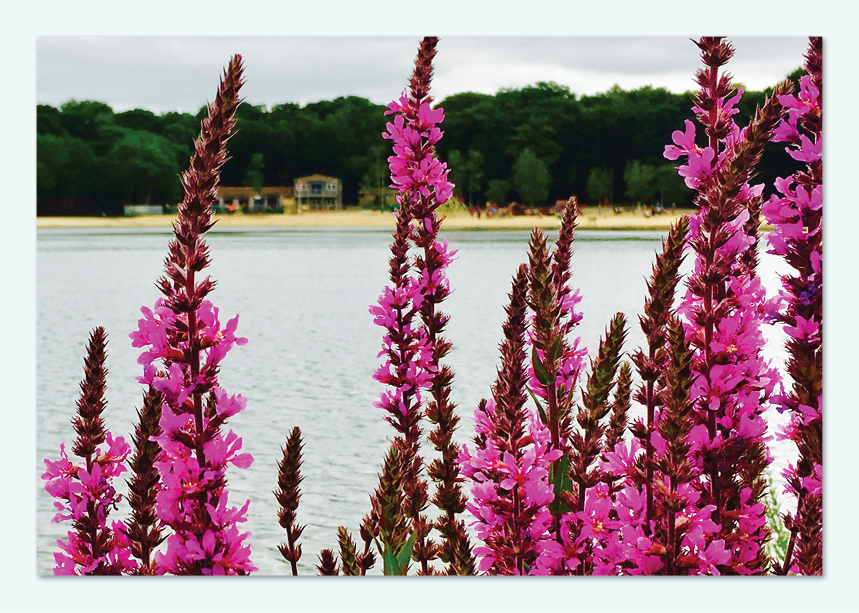 Ruislip Woods Trust Woodland Centre
VisitMôr led the interpretation design for the refurbished Woodland Centre at Ruislip Lido. The client wanted to create a warm and inviting visitor experience so families and walkers could find out more about the ancient woodland. Themes focussed on wildlife, Ruislip Woods and habitat management. We created concept and detailed design for a series of interactives and an illustrated timeline, as well as themed interpretive panels and interactive maps. In addition, there were leaf litter and root rugs for cosy story time activities.
Most importantly, the Woodland Centre is due to open in early 2021 so keep your eyes peeled for some woodland delights.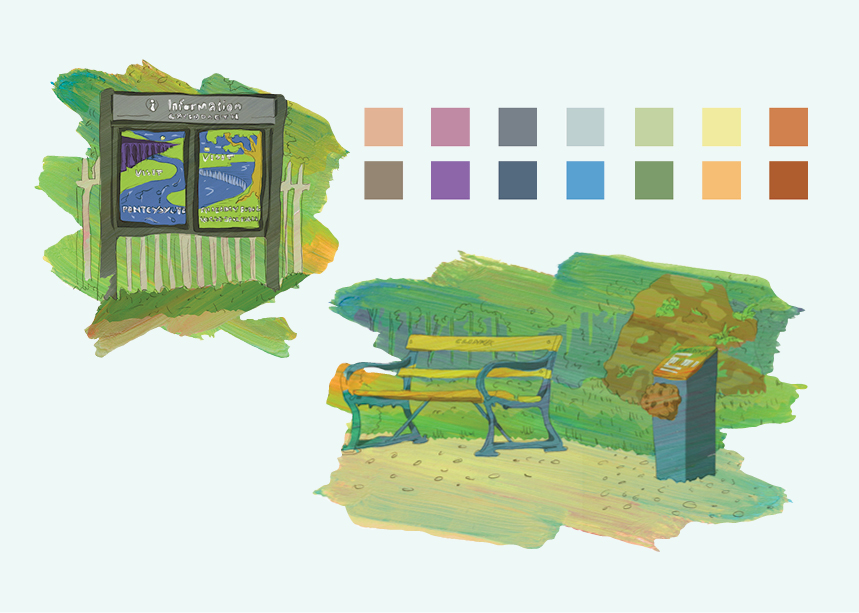 NHLF Our Picturesque Landscape interpretation scheme
We developed concepts for a high quality visitor experience at a UNESCO World Heritage site in the Clwydian Range and Dee Valley AONB.  The Our Picturesque Landscape Project involved concept designs and interpretation planning across eight destinations in the World Heritage Site, including the beautiful Horseshoe Falls, Pontcysyllte and Chirk Aqueducts.
VisitMôr Director Beth Môrafon project managed the original Interpretation Action Plan, which helped secure £1.4 million funding for the National Heritage Lottery Fund (NLHF) Landscape Partnership Scheme.
We are delighted to be the design and build consultants for the interpretation across this breathtaking landscape.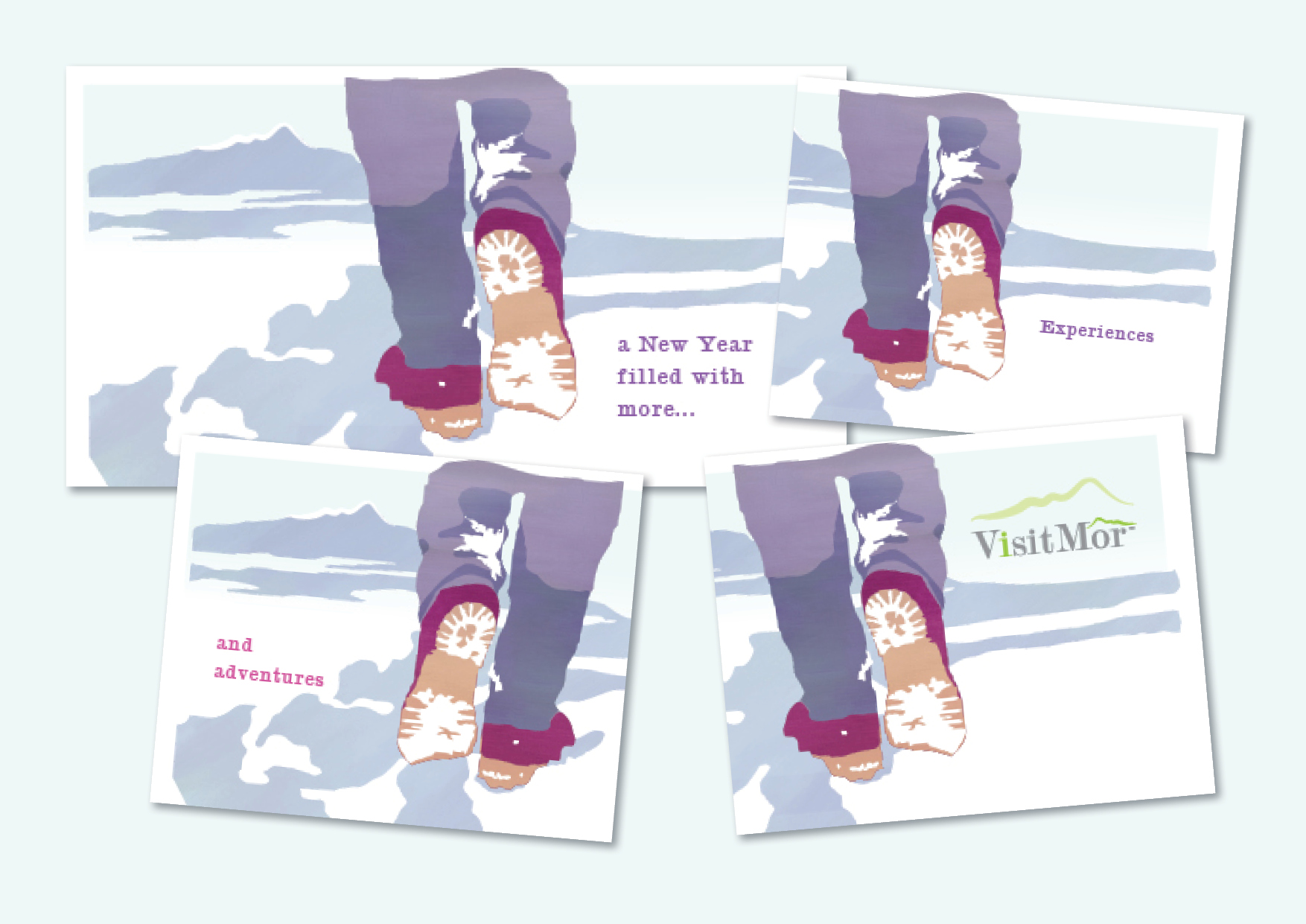 Looking to the future
To all our current, future and past clients we wish you a healthy and happy 2021 filled with more joyful adventures (see our New Year animation). And we look forward to hearing of (and supporting) your ideas, hopes and visions for the coming year.
Do get in touch to let us know how VisitMôr can help you welcome back visitors this spring and summer.
VisitMôr 'busy bee' showreel
And our final news, we are looking for innovation partners
We are working on a range of digital and physical interpretation products to be co-developed with a few select visitor attractions. We are particularly interested in connecting with one or two organisations who would enjoy the process of trialling something new. Might your facility be interested in being part of the development process? Innovation partners (and their visitors when attractions reopen) will have the opportunity respond to site specific interpretation prototypes. To explore these opportunities email us with Interpretation Innovation as the subject line.