Visitor experience innovation, signage and more…
Visitor experience innovation arrives with SignEd!
Attractions can communicate using new visitor experience innovation.
VisitMôr has been working hard behind the scenes to bring a new service to clients.
Visitor attractions can design their own educational signs and games using online digital templates, then populate with beautiful illustrations, and order the products for fabrication, delivery and installation.
The service is great for wetland parks, nature reserves, national parks, country parks, community gardens, woodlands, pocket parks, schools, wildlife sanctuaries, nature-friendly farms, councils, and AONBs (Areas of Outstanding Natural Beauty). Clients can design their own board games or signs, illustrated with local flora and fauna — creating joyful learning experiences.
Up to 25 select clients can try SignEd on a one-month free trial.
Watch the animation to discover more.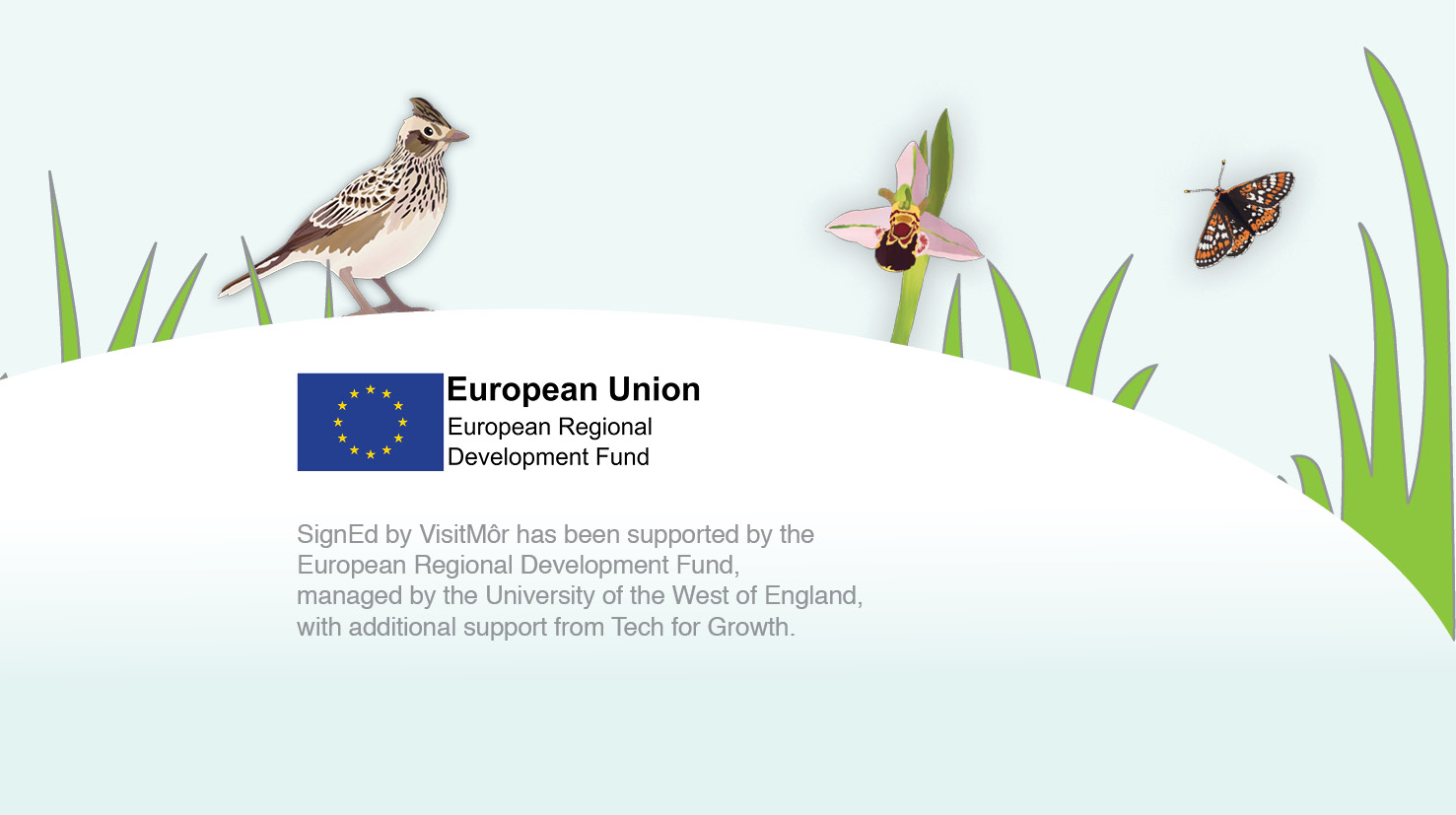 New Association for Heritage Interpretation Chair
With 20 years of practice in visitor experience creation, VisitMôr's founding Director Beth Môrafon has been appointed Chair of the Association for Heritage Interpretation (AHI). Her expertise in interpretation, alongside a passion for environmental and social justice, attracted her to the position, following two years as an AHI Trustee leading on diversity and inclusion.
She said,
"I hope to do justice to the role; and uphold the values, dedication, and strength of those who have gone before me and those I work alongside."
The AHI is a membership network for professionals working to interpret natural and cultural heritage. The membership charity promotes excellence in the practice and provision of interpretation to gain wider recognition of interpretation as a professional activity. AHI publishes two journals each year, hosts an annual conference, and delivers the bi-annual Engaging People awards.
Visit AHI to discover ways to get involved.
Woodland delights
VisitMôr has rustled up a feast of woodland delights. The Woodland Centre interpretation design for Ruislip Woods Trust is now complete and the visitor attraction is open (check for seasonal opening times with the venue).
Instrumental in the successful fundraising concept design, VisitMôr went on to lead detailed design across the whole exhibit. Project lead Marie Banks of Zebraproof attended the opening event and said,
"The Mayor of London Borough of Hillingdon officially opened the Woodland Centre we worked on during lockdown. He was genuinely interested in the exhibits and promised to bring his grandson for a visit. Hopefully, many more locals and visitors will enjoy discovering the stories of the ancient woods and become responsible woodland visitors".
She went on to add, "Thanks to Beth Môrafon (VisitMôr), Nick Banks, and Nigel Peeck for all the great work."
The client wanted to create a sense of immersion and wonder, capturing the spirit of the ancient woodlands at Ruislip. The team created a joyful visitor experience at the Woodland Centre for a range of audiences from families to trekkers, wildlife experts to social day outers.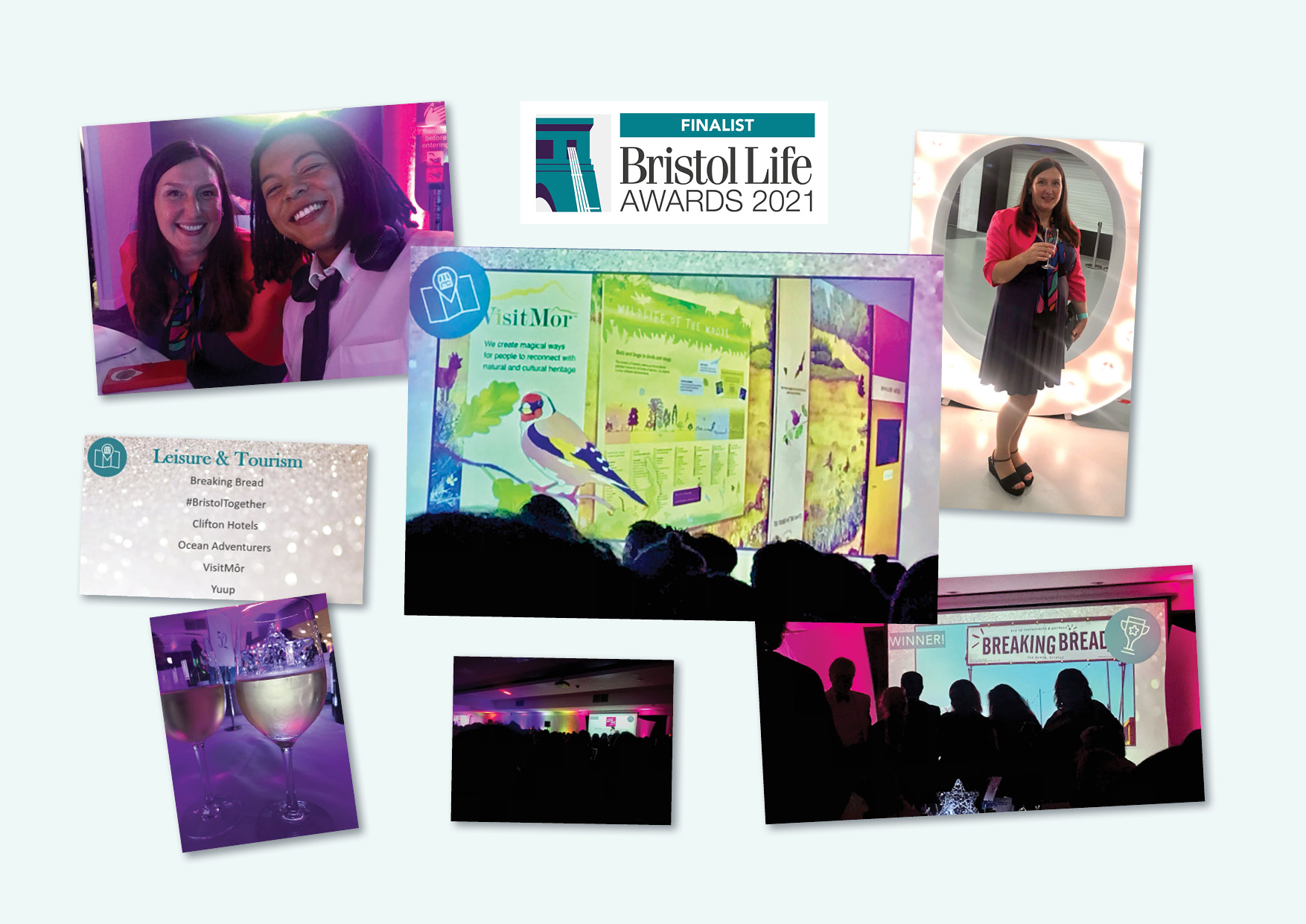 It's the hard-knock life for us
To say 2021 was a tough year is a huge underestimation, but amidst the global gloom, there have been some fabulous frolics for VisitMôr (albeit few and far between — and in line with the government guidelines)!
VisitMôr was thrilled to attend the Bristol Life Awards as finalists, in the Leisure and Tourism category, and welcomed the glitz and glamour of this black-tie style event.
"We were delighted to be shortlisted and even more impressed to see the winner in our category also won the whole event — well done Breaking Bread! It was great celebrating with all the deserving winners, especially with Bristol Pride."
The Life Awards are hosted across the South West and South Wales offering lots of exciting nomination categories for businesses and organisations. The awards for 2022 are open until March, so why not apply to your regional awards and see if you could be a 2022 winner!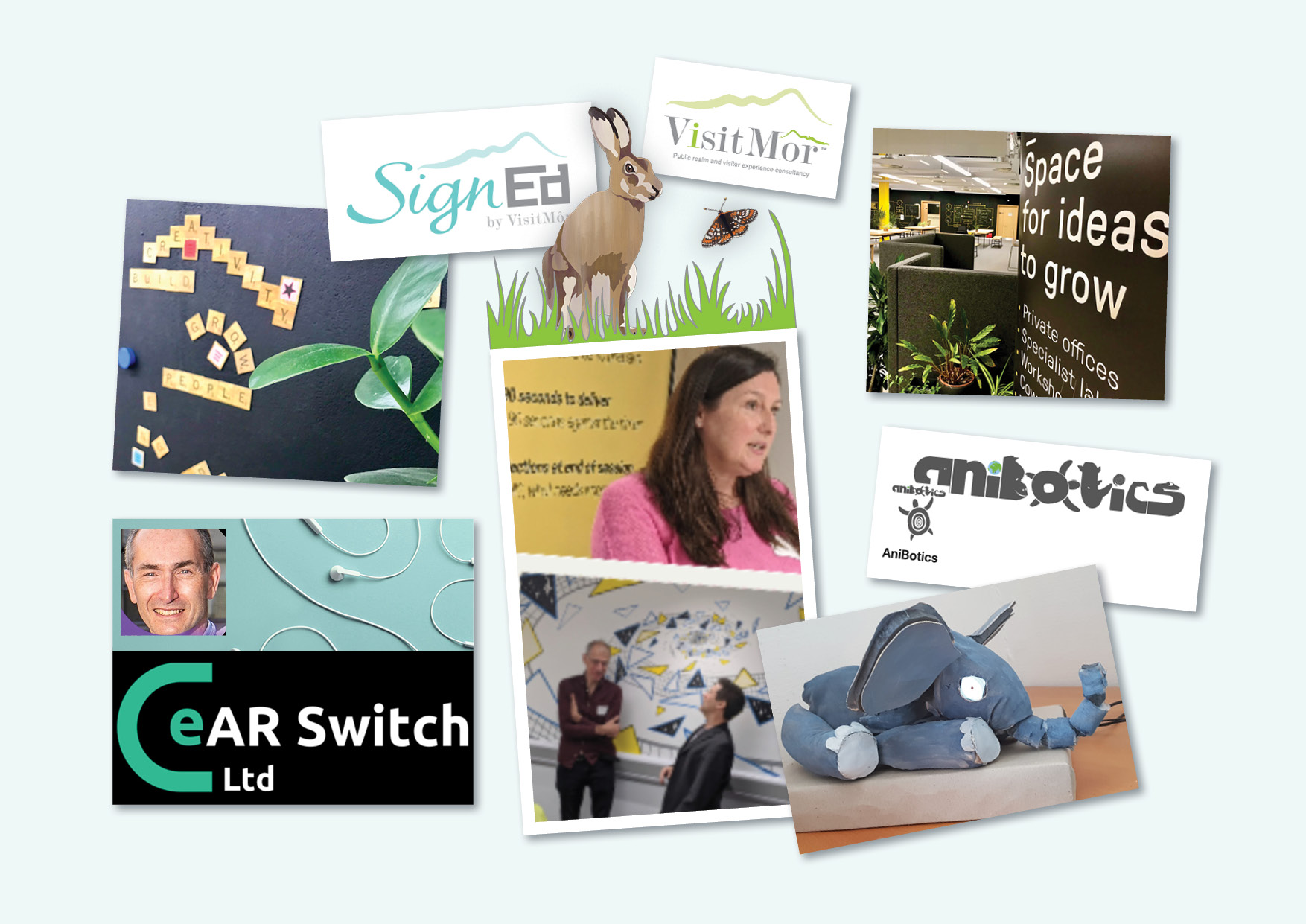 Larging it in business innovation with Launch Space
VisitMôr landed a one-year Launch Space residency with the University of the West of England (UWE). The program accelerates scaled business growth in health, green, and tech innovation. It's a great place to learn and grow, with a rich range of expertise, seminars, and opportunities. And there are so many exciting companies within the cohort of entrepreneurial business specialists.
Launch Space member Dr Nick Gompertz highlighted the value of the program,
"As the inventor of The EarSwitch and a doctor of 30 years, my initiating drive was to help people with conditions such as MND (like late Professor Stephen Hawking) to communicate for longer. We are working with the University of Bath (with National Institute for Health Research Funding) and UWE and have developed an earphone that can be controlled simply by invisibly moving a muscle in the ear and other applications." 
He added, "It's been great to meet and learn from other entrepreneurs such as Beth and see how creative minds are at work in all sectors within the region."
There are a whole range of innovative companies in the program, most of which are seeking investment this year. They include AniBotics Ltd, who are working on robotic animals that educate users about themselves. Fusing smart toys with communication technology, they've created a uniquely compelling interaction. Their first products use smart speakers to deliver audio lessons linked to robotic toys for children aged 6 to 11. Their altruistic intent is to raise awareness of animal extinction and support work that protects and conserves our natural world.
The program is expertly led by UWE Entrepreneur in Residence Mark Corduroy and Future Space Innovation Manager Aimee Skinner of Oxford Innovation.
It's so exciting to see how these innovations will grow over the coming year as founders bring their innovations to market. Watch this space to see what evolves…