20 years' practice in visitor experience design
Do you want to design your own educational signs?
Tell your unique story with our online digital templates, then populate with beautiful illustrations from our library and order the products for fabrication, delivery and installation.
Blend your expertise with our expertise.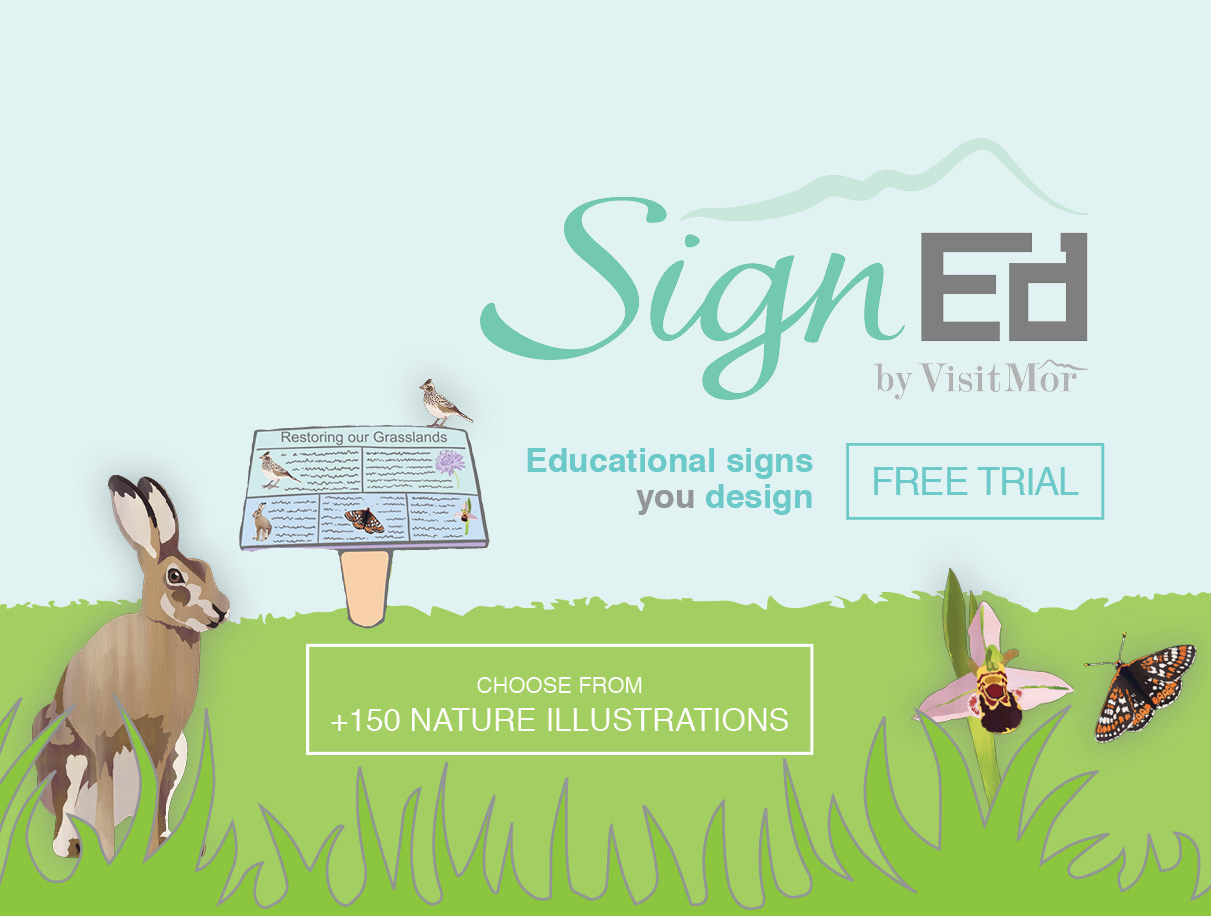 Our Projects
From the magnificent meadows of Lancashire to the dramatic lakes of Scotland we develop exciting interactive experiences, as well as natural history and heritage interpretation.
Our core services include

Planning & concept design
Communication & stakeholder consultation
Interpretation design & build
Founded by Director Beth Môrafon
We believe the world can be a better place and are passionate about improving environmental and social landscapes for all.
VisitMôr creates magical ways for people to reconnect with natural and cultural heritage
Book a free 15-minute discovery consultation